YOUR DONATION WILL CHANGE MORE THAN YOU CAN IMAGINE
Think about the mentor who helped get you to where you are today. Odds are they came to mind in an instant. Now, imagine being able to change someone's life they way yours was. That's the impact of your generous donation.
Become an Friend of Rise
5 life-changing opportunities to change someone's life.
Volunteer
Do you have business experience to share? Have you always wanted to give back?
Online Market
Support Rise entrepreneurs this holiday season. Find a perfect gift for that special someone at our Online Holiday Market! Whether you're looking for prints or jewelry, coffee or candy, website development or doggie massage, you'll be spoiled for choice!
Sign up for our newsletter!
Stay up to date on everything happening at Rise. Meet clients and hear their success stories. Learn about new partners. Join us for Rise events in your area.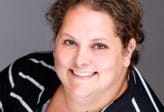 Lisa Allain
Rise believed in me, saw something in me that I did not see myself. I was given a second chance, and my goal is to do the same for others with disabilities. I can not only provide for my children but give back to the community.