RISE AT A GLANCE
Empowering People. Launching Ideas.
In any given year, 1 in 5 Canadians will experience a mental health or addiction challenge. Amongst the population of people with disabilities, those with a mental health issue face the highest degree of stigmatization in the workplace, and the greatest barriers to employment (CMHA). And yet, for people living with a mental illness or addiction, employment brings stability and opportunities for well-being and can promote recovery.
Entrepreneurship is one solution, as it offers individuals the opportunity to re-enter the workplace on their own terms. As entrepreneurs, people can experience pride of ownership while having the flexibility and control to structure their business around their health needs.
Rise is the only national charity dedicated to helping people with mental health conditions or addiction, achieve financial independence through self-employment or small business ownership. We provide resources, mentorship and micro-financing to eliminate barriers, improve life outcomes and strengthen communities.
In ten years of operation, Rise has trained and coached over 1,000 clients and disbursed more than 2 million dollars in small loans to launch over 500 businesses. We maintain a competitive repayment rate of 92%, disbursing loans to people who cannot access traditional forms of financing.
Rise's 2019 Rise Social Inclusion Survey shows:
Rise clients reported a 78% increase in business and personal income;
Rise clients reported a 67% decrease in reliance on income support programs;
72% of Rise clients feel that establishing their own business has contributed to the reduction of stigma associated with mental health and addiction challenges; and
70% of Rise clients reported an increase in self-confidence.
Rise changes lives!
Learn more about Rise.

Download our brochure to learn more about how we invest in entrepreneurs who've faced mental health and addiction challenges as they grow and launch their innovative business ideas.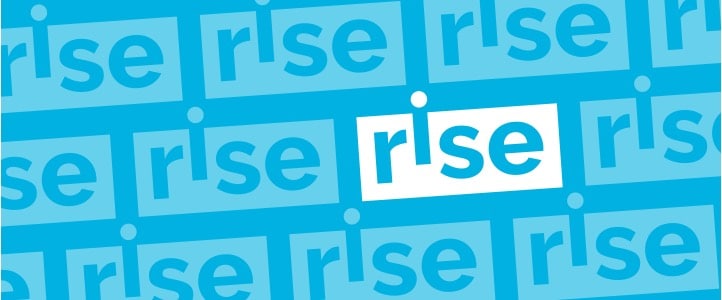 Sandra and Joseph Rotman: The visionaries behind Rise
Philanthropic and community leaders, Sandra and Joseph Rotman, envisioned supporting people with mental health and addiction challenges create better futures for themselves, their families and their communities.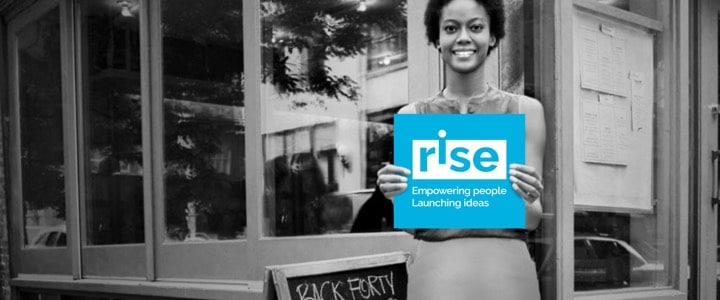 FY2020 Impact Report: A Year. A Decade. Our Future
We're celebrating 10 years of providing entrepreneurial education and start-up financing for people with mental health and addiction challenges across Canada. See not only how we've grown over a decade, but also highlights from our most impactful year yet.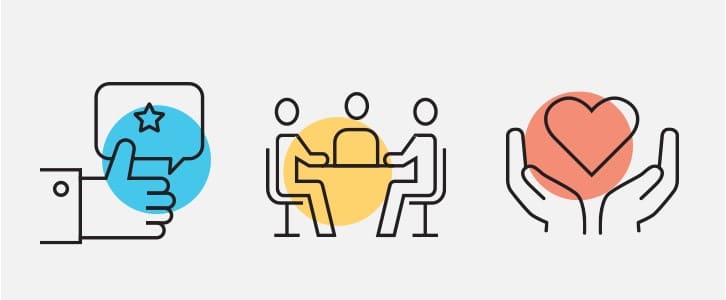 How do we choose who gets a loan?
Our volunteer Investment Committee evaluates every application and selects the loan recipients. We use a character-based lending approach, which means we focus on the person AND the business.